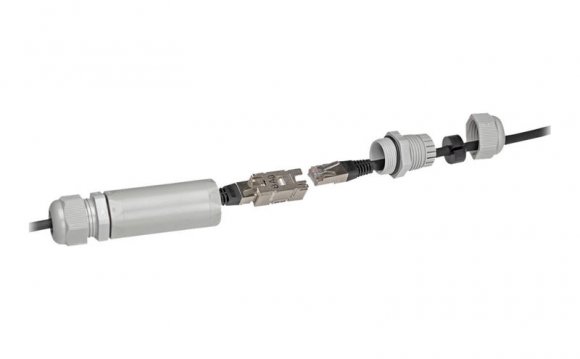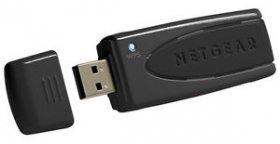 There are various ways to connect a computer to the Internet and sometimes those methods require special equipment to ensure the signal gets to every computer. There are various tools to achieve this including the use of splitters, coupler, or adapters. It is challenging to know which of these devices to use in specific situations, so this guide will help the reader to understand what a splitter, coupler, or adapter are, when to use them, and how to choose them to help the buyer make an educated decision on which to use with his or her computer.

What is a Splitter?
Splitters are devices that separate an input signal into multiple outputs. The inputs and outputs are ports. There are typically on the splitter and none of them are isolated meaning they all have signal going to them. Because of this, using splitters degrades the signal by splitting it to multiple ports, so the fewer ports on the splitter, the better. Splitters also require resistors which also result in a reduction of the signal from the input to the output.

When to Use a Splitter
A splitter is a useful tool. It can be used for splitting an Internet connection to two or more computers depending on how many ports are on the splitter. A splitter can also be used for creating more connections for computers in a network so there are fewer cables running between the computers, and the network router as the connection is split into two wires at the end. The following situations would ward a splitter:
A company has several computers that need Internet connection. Instead of running cables throughout the building, a splitter can connect two desktop computers to one network router.
A person has two desktops and needs Internet connection to both. Instead of running cables through two rooms of the house, a splitter can be used to connect one cable to the router.
Splitters are not created to connect wires together. Splitters lose signal the more wires are connected to them so if there is only need for a longer cable, get a longer cable. It is important to know when to buy a splitter as there are different reasons one would need to buy one.

Choosing a Splitter
When getting a splitter, it is important to know what to get. Knowing what kind of splitter to get and when to get it will help the buyer purchase the right splitter. The following tips will help when choosing a splitter:
Do not use splitters to combine cables. Combiners ruin the digital signal and make it hard for the modem and the digital boxes to communicate with each other.
For cable Internet splitters, look for a splitter rated for at least 1GHz, but 900 MHz also will work well. 1GHz means the splitter can pass signals all the way up to 1GHz
Do not get a power passing splitter unless it is for a special purpose application such as powering a signal amplifier that is in the attic without running a cord to it.
Get the right size splitter. The more ports a splitter has, the less signal one will get to each port.
Following a few tips when choosing a splitter will help the buyer get the best quality out of the splitter for its appropriate use.

What is a Coupler?
Couplers come in several styles and are used primarily in home electronics. Some situations in which one would use a coupler would be:
A person is trying to get a cable from one room to another room to connect to the internet and it is too short. A coupler can be used to add another cable to the first to make it longer.
If a computer is in one room and a monitor is in the other, a coupler can be used to extend the reach of the cable.
A stereo is in one room, and a person wants to hook it to their computer. A coupler can be used to connect the audio cable to the computer.
It is important to know how to choose a coupler as each coupler can be used for various things, however, the coupler has the same main function and it is to connect two cables together.

Choosing a Coupler
When a person is choosing a coupler, it is important that they get a coupler that fits the situation. There are various couplers for different situations. The following table will help when choosing a coupler.
| Coupler | Description |
| --- | --- |
| | There are also couplers that are used for cars. A car is made of various cable connections, and one of the most common places a coupler would be used is in the motor shaft. This type of coupler does not have a two identical ends but has a solid steal piece with a threaded screw top that has a bulky flat end on one side and a tapered end the other. |
For most any kind of cable, there is a cable coupler that has been created to fuse them together. The coupler's effective and simple design allows connections to be made without a person needing any technical knowledge. Cable couplers are used in electronics, sports, and the automotive industry.
YOU MIGHT ALSO LIKE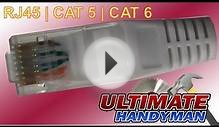 How to crimp a network cable | Cat 5 | RJ45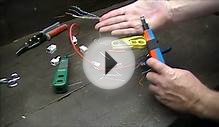 Network Cabling 101 | Install a CAT 5e or 6 Network ...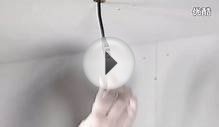 Mounting tip_ Mounting a P3905-R RJ 45 with Network Cable ...
Share this Post