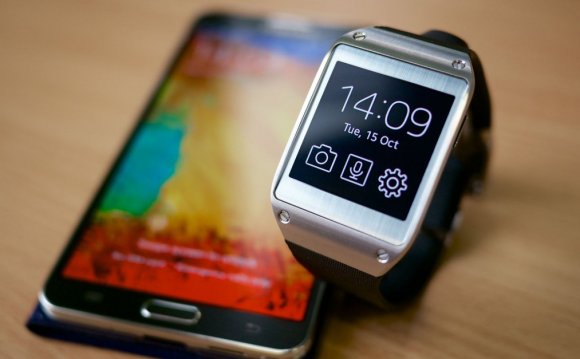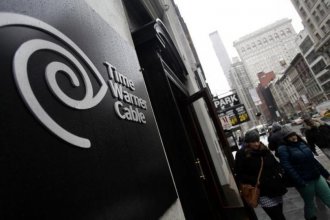 The proposed merger of Time Warner Cable and Charter to form "New Charter" has some in the pay-TV industry in a lather: namely, satellite company Dish Network. Photo: REUTERS/JOSHUA LOTT
Stop us if you've heard this one before: A satellite company, a telecommunications industry group, and a broadband trade association walk into a conference call to oppose a merger of Time Warner Cable and another cable company.
Dish Network Corp., the lobbying group Public Knowledge, and the trade association USTelecom – the Broadband Association are three of the biggest entities that are forming a coalition against the proposed merger between Charter Communications and Time Warner Cable (TWC), which would result in a company called New Charter. Last year, they formed the Stop Mega Comcast Coalition in response to Comcast's attempted ill-fated takeover of TWC, which fell apart in April 2015.
The new group is more generally named the Stop Mega Cable Coalition, and its beef with the Charter-TWC merger boils down to the massive increase in leverage the deal would entail. The new company (along with Bright House Networks, which is also part of the pending deal) would be the third-largest provider of pay-TV video services in the country and the second-largest broadband provider, just behind industry giant Comcast. The coalition's fears about that kind of concentrated leverage among cable companies with no competitive overlap, in terms of territories, are myriad, ranging from the stifling of competition in the broadband space to increased prices for consumers.
Charter and Time Warner have objected strenuously to similar outcry and continue to assert that the deal isn't a bad thing. On Jan. 8, the State of New York approved the merger, and Charter released the following statement: "This action by New York puts Charter's pending transactions with TWC and Bright House Networks (BHN) in a strong position as the companies continue to demonstrate that New Charter is squarely in the public interests."
One of Dish's biggest concerns, according to Jeff Blum, senior vice president and deputy general counsel for Dish Network Corporation, is what such a merger would do to its burgeoning TV-via-the-internet services (commonly referred to as "over-the-top, " or OTT). "[Big Cable] view OTT as a threat and have the ability to damage the OTT marketplace, " Blum said.
Dish launched its OTT service, Sling TV, last year. Sling subscribers pay $20 per month for access to live TV for a handful of channels like ESPN, AMC and TNT (but not broadcast networks), with the option of adding on other channel packages for anywhere from $5 per month to $15.
But Netflix, the biggest player in the OTT marketplace, recently came out in support of the Charter-TWC merger, despite opposing Comcast-TWC last year. The difference this time around is Charter's promise of "settlement-free peering" for three years, wherein Charter won't charge Netflix (or anyone else) for the privilege of connecting to Charter's internet customers until the end of 2018. Comcast didn't play quite so nice, forcing Netflix to pony up.
Protecting Sling TV is crucial for Dish, which has been losing video subscribers and, unlike many other pay-TV providers, doesn't have a broadband business to fall back on. But Blum was careful to discuss the potential problems for other services like PlayStation Vue. A Charter-TWC merger could very well lead to that new company conspiring with Comcast to restrict broadband use for OTT subscribers, he added.
Or, perhaps even more damaging, the massive cable "duopoly" could put pressure on programmers like AMC and FX to not participate in these internet-based TV bundles, reacting with punitive channel lineup or tiering changes. "If you allow them to become Big Cable, not only do they have the incentive, they have the power, " Blum said.
YOU MIGHT ALSO LIKE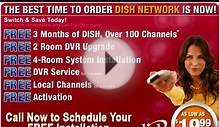 Dish Network Local Satellite TV Retailers Philadelphia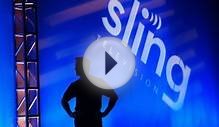 Dish Network aims Sling TV ads at young viewers who shun ...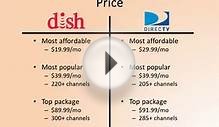 DISH NETWORK vs DIRECTV | Satellite TV Company Comparison
Share this Post