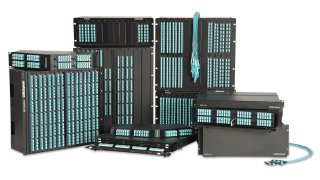 Thirty years ago, when large mainframe computers roamed data centers with plenty of floor space and relatively few ports, the person responsible for the cabling had very few options and very little guidance. These were the pioneers that laid bus and tag cabling underneath the raised floor that we may see to this very day.
Since then, port counts and computing needs have skyrocketed. What was once viewed as somewhat a hobby is now "the plumbing" of the data center. Cabling is that plumbing. And until recently, there have been very few standards for professionals to follow when building, adding and/or maintaining their data center cabling.
In today's world, we look to standards bodies such as:
Telecommuications Industry Association (TIA) with its TIA-942 standard
The Institute of Electrical and Electronics Engineers (IEEE) with its standard regulating 40/100gb Ethernet in the 802.3ba
The Building Industry Consulting Service International (BICSI) with its very current and in-depth standards for design and cabling best practices
Telecommuications Industry Association (TIA)
TIA stands for Telecommunications Industry Association. The TIA is accredited by the American National Standards Institute (ANSI). The TIA's role is very important to professionals in the cabling industry because its standards allow guidance and inter-operability for many organizations.
The TIA standards cover telecom, broadband, mobile wireless, information technology, networks, cable, satellite, unified communications, emergency communications and the greening of technology.
The TIA's roots can be traced back to 1924 when telephone manufacturers organized a trade show. The group has gone through several transformations with the drastic changes in technology that we have seen in the past several decades.
YOU MIGHT ALSO LIKE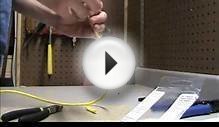 DIY CAT 6 Network Cable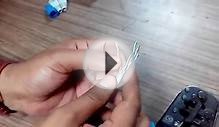 How to make standard straight cable for computer network
Share this Post