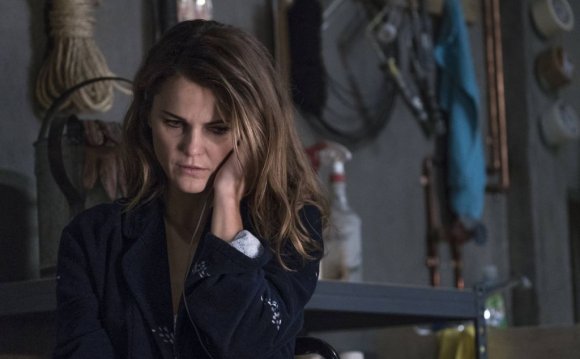 This is the year I became a dedicated streamer. This is the year Netflix and Amazon truly became a force to be reckoned with — and embraced.
It's not that these companies are radically changing what qualifies as great entertainment. Almost all of their best shows could comfortably fit on cable or even network television. But while the traditional TV model keeps strangling writers with red tape and burying them in a mountain of studio notes, these relative upstarts offer talent a chance to explore bold, innovative stories with minimal interference.
That may not last forever. You can bet Netflix didn't invest $90 million in "Marco Polo" without some lengthy lunches with the finance department. So let's enjoy the Wild West show while we can.
In an effort to acknowledge the ever-expanding playing field, I'm upped my list of TV's best from 10 to 15:
1 "Fargo" (FX): You can call me a homer for putting this Minnesota-set miniseries on top, but I'm not alone. It also led Hitfix.com's annual poll of critics, who evidently concluded that this quasi-tribute to the Coen brothers also brought its own distinctive brand of black humor.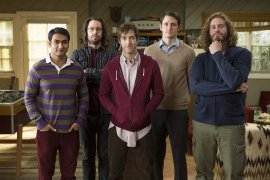 2 "Transparent" (Amazon): Jeffrey Tambor's long quest for an Emmy will soon be over if voters can recognize his role as a retired professor deciding to live his life as a woman as a small wonder. Creator Jill Soloway's series isn't just a breakthrough for the transgender community; it's also about siblings struggling so much with their own sexuality that they can't take time to tell Dad whether his earrings match his blouse.
3 "Last Week Tonight With John Oliver" (HBO): If Jon Stewart is the media's persistent mosquito, then his former "Daily Show" correspondent is a roaring rhino, taking on important issues and dangerous personalities that often get a pass from the mainstream. The best thing HBO could do next season is grant the modern-day Howard Beale a full hour to vent his raucous rage.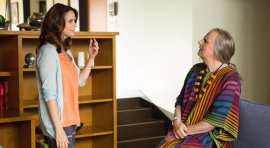 4 "Boardwalk Empire" (HBO): Nucky Thompson, played with just the right tinge of sadness by Steve Buscemi, may have been the drama's shaky protagonist, but the real stars of this underrated look at Prohibition-era crime are the cinematographers and directors who made this one of the most cinematic series ever.
5 "Broad City" (Comedy Central): Upright Citizens Brigade veterans Abbi Jacobson and Ilana Glazer share the Newcomer of the Year award for their go-for-broke performances as a pair of financially challenged besties, completely unaware that they're not the toast of New York.
6 "The Good Wife" (CBS): This long-running drama hit the reset button with the death of a major character, a new upstart law firm, a career-challenging arrest and the small-screen resurrection of David Hyde Pierce. The results: a show that feels as fresh and unpredictable as it did when it debuted in 2009.
7 "Silicon Valley" (HBO): Mike Judge has torched the workplace before, most notably in the 1999 sleeper "Office Space, " but he's never captured the absurdity of office politics as well as he has with this scathing satire of the tech world.
8 "Louie" (FX): Louis CK doesn't make the list just because he writes, directs and stars in TV's funniest series. He's fearless in addressing seemingly taboo issues, most sweetly in an episode about how women are treated differently than men when it comes to obesity, and most startlingly with a story line that toyed with date rape. He may not always be hilarious, but he keeps you thinking.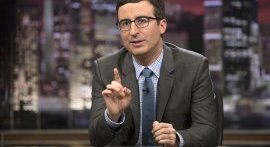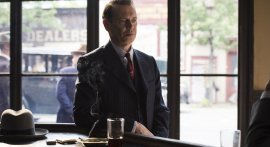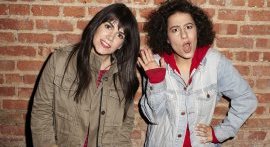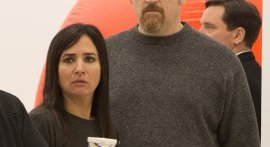 YOU MIGHT ALSO LIKE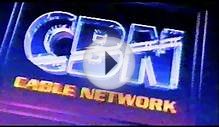 1987 - Promo - CBN Cable Network - The best in family ...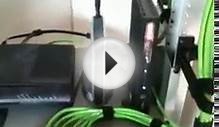 Absolute Best Home Network Cabling!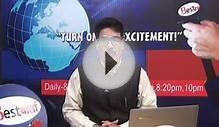 Best Tv Digital Cable Network 10/11/2015 ( Ratnagiri ...
Share this Post