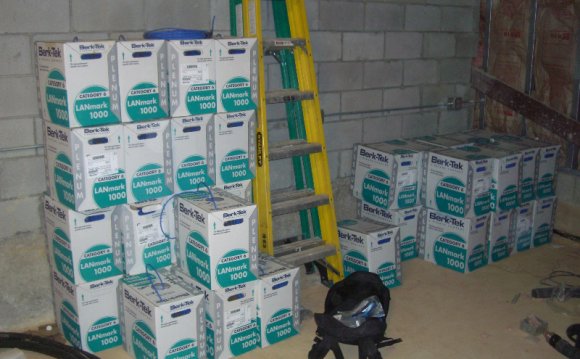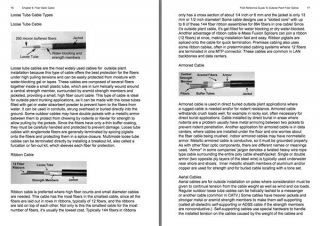 Available direct from the FOA eStore or Amazon.com, local booksellers and other distributors
Available as an eBook on the Amazon Kindle and Apple iBook.
Discounts for schools available. Contact the FOA.
A new textbook for training or studying for FOA CFOS/O and other certifications, and...
An up-to-date reference on outside plant fiber optic applications for the contractor, installer, designer and user.
New reference book and textbook for FOA certification classes
Arranged logically for teaching installers and technicians (see Table of Contents below)
Expanded coverage of system components, design and installation (Chapter 3)
Available from the FOA eStore and Amazon Books worldwide
Reasonably priced
This book is an guide to the design and installation of outside plant fiber optic cabling networks. It was written as a reference book for instructors and students in classes aimed at FOA certification as well as a reference for anyone working in the field. This book offers expansive coverage on the components and processes of fiber optics as used in all outside plant applications and installation practices. Underground, buried, aerial and submarine/underwater installations are covered in detail as is specialized testing for extreme long distance networks. Fiber to the home is given special treatment in an appendix where these new generation networks are described in detail.
This book is part of the set of the new FOA fiber optic reference guides including:
The FOA has always tried to provide the world with sources of technically correct, unbiased information on fiber optics using both print and electronic media. The FOA Online Reference Guide on the FOA website is probably the largest and most used reference site on fiber optics on the Internet. The FOA Online Reference Guide provides a readily-accessed reference for FOA certifications for those schools using electronic texts. For those who prefer printed materials, we offer this book, a basic reference for fiber optics and a study guide for FOA certifications. Supplementary materials with even more depth on many subjects, of course, will be on the FOA website.
The new FOA book uses state-of-the-art "publish on demand" technology where the book is printed when you order it using the latest printing technology. This new technology is less expensive than conventional publishing plus the cost of inventory is no longer an issue for books. We can update the book easily to keep up with new technology, applications, and FOA programs. And using a web ordering and delivery system saves even more costs associated with the overhead and distribution of a conventional publisher. The FOA, a real non-profit organization working for the good of the industry, is passing these savings directly on to you!
Companion Curriculum
The FOA Reference Guide To Outside Plant Fiber Optics has a companion curriculum available from the FOA for trainers who want an instructor's guide, PowerPoint Slides, Student Lab manuals, etc. Here is more information on FOA Curriculum.
About the Author
Jim Hayes, current FOA President, has over 30 years experience in the fiber optic communications industry as an technologist, entrepreneur and trainer. He is a co-founder of the FOA, author of several textbooks on fiber optics and a columnist for several trade magazines.
Table of Contents
Preface
Chapters
1 Introduction
2 Fiber Optic Jargon
3 Fiber Optic Communications
4 Fiber Optic Transmission Systems and Components
5 Optical Fiber
6 Fiber Optic Cable
7 Fiber Optic Connectors and Splices
8 Fiber Optic Testing
9 Fiber Optic Network Design
10 Fiber Optic Installation
Appendix
A KSAs for OSP Fiber Optic Technicians
YOU MIGHT ALSO LIKE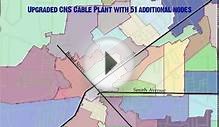 CNS Upgrades Its Outside Cable Plant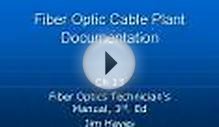 Fiber Optic Cable Plant Documentation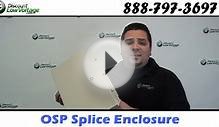 Outside Plant Fiber Optic Cable and Connector Weatherproof ...
Share this Post