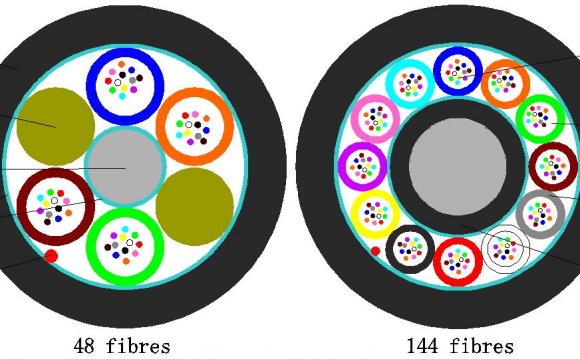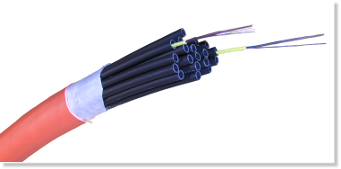 The easiest way to understand the full range of benefits is to understand how it works
Instead of pulling standard cable, FutureFLEX Air-Blown Fiber uses a patented blowing method. A compact fiber bundle, available in a variety of configurations, is blown through a tube, the air source used is either compressed air or nitrogen, at speeds of 100 to 150 feet per minute to anywhere in the LAN you want it to go.
At the heart of the system is a highway of tube cable that is installed in place of traditional innerduct. The tube cable replaces conduit, innerduct and pull boxes. It contains from 1 to 19 individually numbered tubes — each with an internal diameter of 6mm — inside a tough, outer jacket. A variety of tube styles are available, with versions designed to meet the requirements for use in indoor applications such as general purpose, riser or plenum or for use in outdoor applications. In fact, virtually every installation or application environment is covered. Outside plant FutureFLEX cables are designed to inhibit water intrusion and can be steel armored for direct buried applications.
FutureFLEX Air-Blown Fiber is easy to install. It makes turns easily and installs simply into an existing conduit infrastructure or it can replace conduit in many application entirely. Once the tube cable highway is in place, the fiber installation takes only minutes, with minimal labor. Spare tubes are added during the initial installation. So any time you want to add fiber or make changes in the network, you easily can. The blowing method and tube design allows you to change the network simply by blowing the fiber out, rerouting the tubing at patching intersection points and blowing the fiber back into the new network configuration. The process is simple, fast and keeps installation costs down to a fraction of what they would be to pull new fiber optic cable.
FutureFLEX ABF uses the same type of glass as conventional fiber optic cables, as well as the same connection and termination. It complies with all premises networking media standards. It has been tested to meet TIA/EIA 598 and ICEA 596, which includes all mechanical and optical requirements. In addition, it the fiber bundles meet the requirements for UL 1581/OFN/General Purpose, UL 1666/OFNR/Riser and NFPA262 Plenum. The FutureFLEX fiber optic cable is smaller than comparable conventional fiber cable, typically 1/40th the size. There's no pulling force with air blown fiber installation, which means there is little chance of damage. This eliminates the need for bulky strength elements, fillers or tensile strength members found in traditional cable.
The fiber bundles have an aerodynamically designed jacket. The specialized material that sheaths the fiber bundle provides an irregular surface, much like the dimples on a golf ball that catches the air to propel the fiber through the tube. The equipment and accessories necessary to install the FutureFLEX ABF system are minimal. A blowing head, air source, tube cables, fiber bundles, TDUs and FTUs, connectors, and patch cords are about all it takes. With FutureFLEX ABF, two people can install one mile of cable in 45 minutes. With conventional cable, it takes six to eight people from two to three days at a minimum to pull a single mile of cable.
At each patching intersection, tube cable cells are joined in a protective housing called a tube distribution unit (TDU). TDUs can be placed wherever there is a need for the change in types of tube cables or a change in the number of tubes in the cable and can take many forms, including wall-mounted boxes for indoor use and watertight boxes or splice cases for out-door use. The TDU provides an access point for connecting tube segments and for future rerouting of the system. It's this point-to-point system that eliminates splicing except at the end points — saving time and money.
Few cabling products have undergone more complete testing than FutureFLEX. It meets not only optical performance, but also mechanical performance requirements for the fiber and the tube cable. FutureFLEX meets the rigorous and comprehensive quality control programs instilled at Sumitomo Electric Lightwave Corporation, a leader in fiber optic manufacturing. The system complies with all premises networking media standards, including the mechanical and optical requirements of EIA/TIA 568 and ICEA 640. Furthermore, FutureFLEX meets UL 1581 (General Purpose), UL 1666 (Riser), UL 910 (Plenum) and IEEE 802.3ae (Gigabit) standards. Sumitomo's manufacturing facilities are both ISO 9001 and TL-9000 certified.
YOU MIGHT ALSO LIKE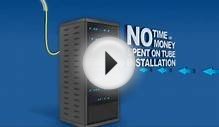 eABF - Enterprise Air Blown Fiber Optic Cable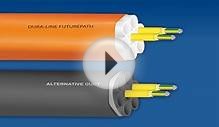 Air Blown Fiber Optic Cable Solution by Duraline and AFL ...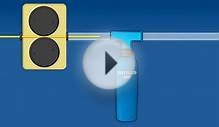 Air Blown Fiber Optic Cable Solution
Share this Post