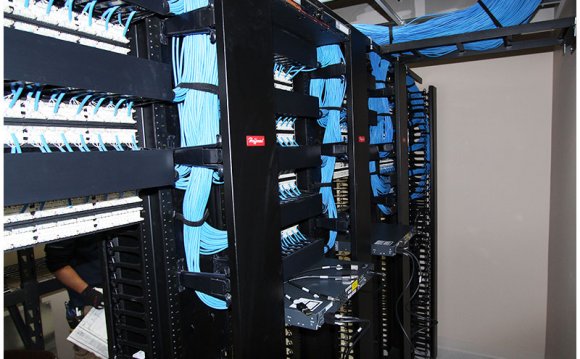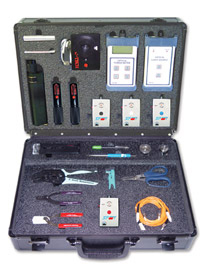 Introduction to Network Cabling—Fiber Optic-Based Systems (C-Tech Fiber) provides students with a theoretical and hands-on knowledge of Fiber Optics. C-Tech has designed this 30-hour course with input from industry professionals and educators. C-Tech's Fiber Optics certification is a perfect complement to C-Tech's Copper certification. The two together make up an unbeatable skill set much in demand by employers.
Students learn the basics of cable termination, testing and troubleshooting using sophisticated electronic equipment. They terminate fiber optic cables with ST and SC connectors, two of the industry standards, and perform a mechanical splice. They get into the theory of fiber optics and calculate a system loss budget.
And even though fiber optics can be a highly technical topic, C-Tech Fiber is written at a level for a majority of your student population.
C-Tech Fiber, like all C-Tech courses, is completely portable. No permanent lab is needed—the patented C-Tech equipment can be set up in any classroom, and moved from room to room if necessary. This course also has an accompanying Computer Enhanced Training (CET) CD-ROM that provides color images, videos, and slide shows. The CD-ROM is an added feature; it's not needed to complete the course successfully.
Students who successfully complete this program receive a Network Cabling Specialist—Fiber certificate.
Completely portable: Can be set up
in any classroom
DHTI+ Compliant: Supporting smart
home technologies
C-Tech Fiber provides training in today's most in-demand cabling skills
Includes both Commercial and Residential cabling standards
Simplified scoring: One comprehensive
test for each module, plus a 3-part
certification examination
National data-base of skilled NCS-Fiber certified graduates maintained for search by employers
Promotes a project-based, hands-on, cooperative learning environment
Emphasizes critical thinking and problem-solving skill development
Cross-curricular: Incorporates Math, Science, Language Arts, and History
Professional development assistance: Provided through educational Tech-Talks
Completely turnkey: All tools, manuals and consumables are included
Specialized customer service and exclusive online instructor support
Industry-Recognized Certification: No additional fee charged
Instructor Certification: Training is included in the package
YOU MIGHT ALSO LIKE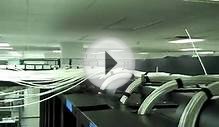 Ditati - Cable Network Install in progress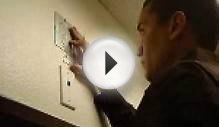 Cisco aironet wireless AP installation, network cabling ...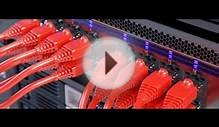 Network Cabling Specialist In Toronto Canada
Share this Post