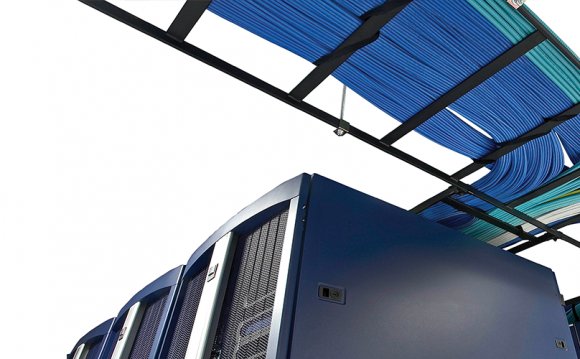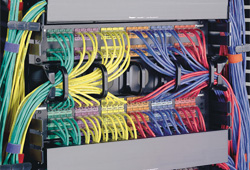 The Vision Technologies (Vision) full-service structured cabling division specializes in providing Commercial and Industrial Information Transport Systems, with BICSI RCDD design personnel and BICSI certified installation staff. Our depth of experience with technology and project management allows us to provide the highest levels of service and quality at extremely competitive rates. Recognized by BICSI as a Prestige Contractor at the Platinum Level, Vision is one of only 25 suppliers recognized around the world! We maintain a staff of RCDDs, BICSI-certified TPMAs, as well as certified technicians and installers.
Our cabling division offers a comprehensive range of products and services, which they can deliver on a nationwide basis. From the design of the structured cable system to installation, testing and documentation, Vision engineers can provide the services you need for a successful installation. Our capabilities enable us to provide voice/data/video cabling systems transmitting up to 10G to the desktop to data center infrastructure services that include detailed engineering to complete installation build. All of our Data Center projects are delivered in accordance with TIA-942 "Telecommunications Infrastructure Standard for Data Centers."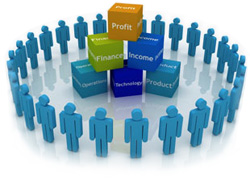 Additionally, all personnel receive mandatory continuing education through classes and seminars, in order to keep pace with our rapidly changing environment. Certifications from major manufacturers enable Vision to provide cable plant installations warranted for up to 25 years. Not only are parts and labor covered, but the manufacturers warrant the ability of our installation to support your applications!
Our Approach & Benefits
Vision is a full-service technology company committed to the highest quality craftsmanship and complete customer satisfaction. Our attention to detail and best practices for installation services enable us to deliver world-class turnkey systems in virtually any type of installation environment. We have created a successful business model by focusing our efforts on being "the company behind the company." We team with our clients and partner companies throughout the world to improve business through technology. Vision meets your complex business requirements by providing industry compliant designs; implementation and support for network infrastructure, telephony, and communications cabling.
Our team of project managers, certified infrastructure engineers, RCDDs, networking consultants, and cabling experts work together to offer the full suite of networking solutions. A Vision Project Team focuses on every aspect of a technological build out including physical layer, Inside and Outside Plant, LAN, WAN, Circuits, Intranet, Internet, Automation, Multimedia Entertainment Systems, and applications.
Partners
Partners working with Vision on network infrastructure work include the following:
CommScope (Systimax, Uniprise, Andrew)
Ortronics
Berk-Tek
AMP
Leviton
Superior Essex
Corning
Sumitomo
Panduit
Siemon
Cablofil
Chatsworth
MaxCell
FutureFlex
Moves/Adds/Changes (MAC)
Vision is the perfect choice for outsourcing your Move/Add/Change work. We offer packages to meet any MAC level of effort including regularly scheduled batch updates and/or on-call and emergency modifications. Vision is committed to the entire life cycle of our relationship with you. We strive to deliver successful projects so that we can build successful long-term relationships. Our belief is that once you are a customer, it's our goal to support and grow with you. Our post-installation support and MAC service provides a seamless solution to dealing with the moves/adds/changes every company faces.
YOU MIGHT ALSO LIKE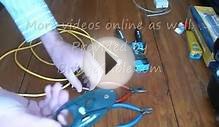 Network Cabling Services Tools and the Equipment Needed.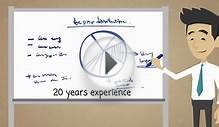 Atlanta IT Company | Network Setup | Cabling | Support ...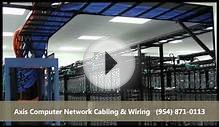 West Palm Beach Computer Network Cabling Company ...
Share this Post