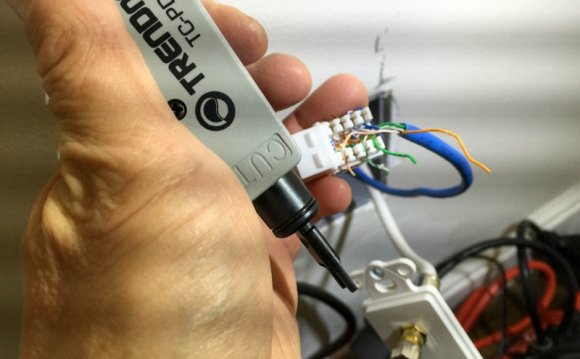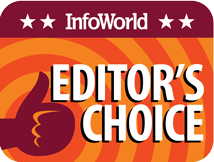 The Fluke Networks LinkSprinter represents a huge departure from the company's previous product offerings. Fluke Networks at one time had a near monopoly in the handheld network testing market, only to see its dominance crumble to competition from JDSU. The LinkSprinter represents Fluke's reinvention of its entry-level product. More important, the LinkSprinter reinvents the way IT professionals will view handheld network testing.
The bottom line is that handheld network-testing tools have been too expensive, too slow, and too cumbersome to carry as part of your regular toolkit. All too often it was easier for installers to "rock and roll" their network installations and test only when things didn't work. The test tools cost too much, and the tests took too long - long enough to really bite into how many network drops you could install in a day.
[ PathSolutions solves the network monitoring maze - and nets an InfoWorld 2014 Technology of the Year Award. | Pick up expert networking how-to advice from InfoWorld's Networking Deep Dive PDF special report and Technology: Networking newsletter. ]
The industry has been screaming for a handheld network test tool that is fast, self-documenting, and affordable enough for every tech to carry one. The LinkSprinter 100 ($199, wired Ethernet) and LinkSprinter 200 ($299, built-in Wi-Fi) answer the call.
The LinkSprinter is an exploratory attempt at a truly inexpensive network test tool. Just ask any electronics design engineer about handheld platforms, and they'll tell you the biggest cost is that hunk of glass. Fluke Networks has removed that expensive hunk of glass by leveraging the smartphone in our pockets. The LinkSprinter 200 combines a built-in 802.11b/g Wi-Fi access point with a Web server, allowing any Wi-Fi-enabled, HTML5-savvy browser to serve as the "glass" for the tester. The LinkSprinter 100 also includes the internal Web server, but you'll need to access it through the wired network.
InfoWorld Scorecard

Performance (20.0%)

Management (20.0%)

Ease of use (20.0%)

Extensibility (20.0%)

Interoperability (10.0%)

Value (10.0%)

Overall Score (100%)

Fluke Networks LinkSprinter 200
9.0
8.0
YOU MIGHT ALSO LIKE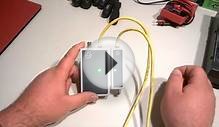 Review of the Pyle PHCT45 Network Cable Tester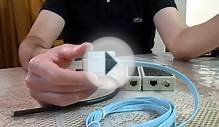 Network Cable Tester Review (EIA/TIA 568A 568B AT & T 258A ...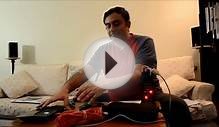 Mastek MS6813T Network Cable Tester Technical Review
Share this Post