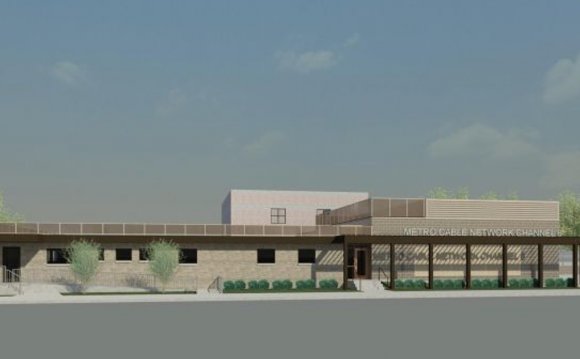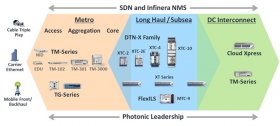 Streamline Your Network While Lowering Total Cost of Ownership
Whether you're feeding the OTT bandwidth curve, going all-IP with DOCSIS 3.1, expanding your business services footprint, or reducing network costs through packet-OTN convergence or SDN/NFV, Infinera can help. With intelligent optical transport solutions that include the metro TM-Series, XT-500, and XTC-2 and the Long Haul DTN-X series, Infinera can simplify your network operations, enable faster service turn up, and provide you a decisive competitive edge from day one onwards.
The Infinera Unified End-End Transport Portfolio
Cable operators are competing head-on for market share against traditional service providers as well as emerging OTT and Internet content providers. Cable operators were the first to run multiple services over their network infrastructure - first with "double play" video and broadband, then "triple play" with voice added to the mix. Today MSOs are continuing to drive service growth by offering Wi-Fi based mobile voice and data services to deliver the "quad play." Additionally, cable operators have created a multi-billion dollar commercial services business focused on delivering voice, video, and data services to enterprises, as well as Cell Tower Backhaul/Fronthaul services.
With the rapid addition and growth of these services, cable transport networks are seeing dramatic bandwidth growth. With emerging DOCSIS 3.1 technology supporting downstream speeds up to 10 Gb/s, and as 4K HDTV, VoD, and OTT services continue to grow, optical transport bandwidth requirements are expanding at a compounded annual rate of 50-75%. As a result, cable operators must constantly deploy new circuits to keep ahead of demand, and there seems to be no plateau in sight even as the industry migrates to 100G transport speeds in the metro core and backbone.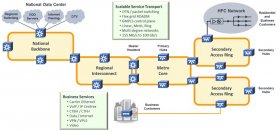 To meet these growing bandwidth demands, operators need optical transport platforms that simplify operations while accelerating new service turn-up, and all while lowering total cost of ownership (TCO). This kind of scalability can only be achieved with intelligent networks that automate manual operations and with revolutionary technology that fundamentally alters the TCO paradigm. Infinera's Intelligent Transport Networking solutions achieve both of these goals without compromise by integrating best-in-class technology across all its platforms:
Future-proof flexible-grid optical line system that supports up to 24 Tb/s per fiber.
Multi-layer optical, OTN, and packet switching that enable bandwidth optimization at the most efficient layer and lowest cost.
Photonic Integrated Circuits that economically deliver up to 5 x 100G waves on a single pair of PICs that eliminate more than 600 discrete optical components and 250 fiber connections. PICs reduce power and space requirements while increasing reliability. PICs bring Moore's Law to transport and offer the only scalable solution for the terabit era.
Standards-based Open Transport Switch (OTS) that enables multi-layer network optimization with standards-based SDN controllers.
GMPLS control plane that fully automates inventory collection, topology discovery, and end-to-end service provisioning across the entire network. GMPLS also enables shared mesh protection with sub-50ms switching for higher reliability at lower cost.
Integrated digital switching that provides sub-lambda grooming and lambda / super-lambda switching at every node in the network. Compared with all-optical switching systems, integrated digital bandwidth management virtually eliminates stranded bandwidth in the network and enables rapid turn-up of any service at any node at any time.
Packet switching modules that simplify edge aggregation and lower transport costs.
A full suite of Carrier Ethernet 2.0 certified transport and aggregation modules, including CPE for end-end commercial service and CTBH solutions.
One-time network engineering that enables subsequent in-service bandwidth growth with no additional optical layer engineering. Automated, dynamic optical layer balancing continuously ensures optimal performance.
Intelligent OTN Transport Networking that provides 4R performance at every node (reshape, regenerate, retime, and re-FEC) as well as digital performance monitoring for rapid fault diagnosis and isolation.
Comprehensive network management system that operates across all Infinera platforms for seamless end-end service provisioning and network monitoring.
Infinera provides scalable CATV optical transport systems that provide seamless connectivity from the metro edge all the way through the national backbone for both residential and enterprise services.
YOU MIGHT ALSO LIKE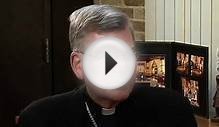 Twin Cities Metro Cable Network (Channel 6) - Archbishop ...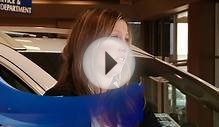 Around Town TV: Episode 14, 2012 - Metro Cable Network Ch ...
Share this Post