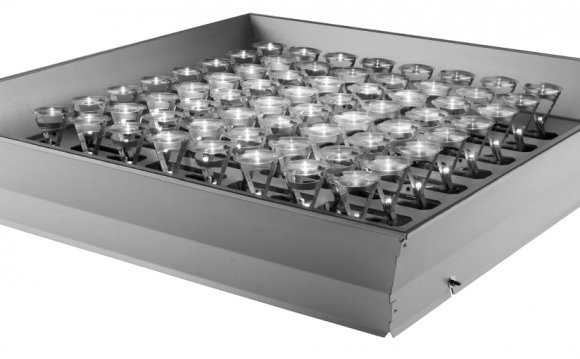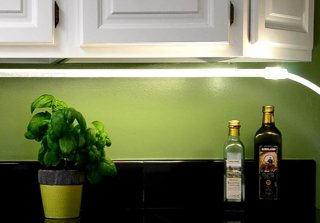 The light rod attaches to the end of the flexible optical fiber tube to deliver sunlight in unlikely places. Think Tekk, LLC
Not that we're ungrateful for its life-giving rays, but sometimes the sun just doesn't shine where we need it. Short of drilling through our roofs to install solar tubes or sun lights, there hasn't really been a way to deliver photons from our friendly neighborhood star to the dark corners of our homes. That may change if the Kickstarter campaign for Light Bandit is successful.
The Light Bandit is like a straw for sunlight. You place a largish box in your window and that funnels the sun into a fiber-optic tube that you can place anywhere in the room that needs an extra dose of free light.
"The secret for collecting the sunlight is an array of mirrors that move inside the collector (that's the device that sits on your window), " inventor Duncan Earl told me. "There are nearly 100 of these small mirrors that very slowly rotate to reflect the sunlight toward a focusing mirror - which ultimately concentrates the sunlight into the optical fiber."
Using a light sensor, the mirrors move throughout the day to constantly maximize the amount of sun they can collect. The collector also filters out heat-causing infrared light which can't be seen or used by plants.
Earl has been working with funneling sunlight into places it doesn't normally reach for years. His previous company, Sunlight Direct used technology he developed working with the Oak Ridge National Labs in the US.
At the lower end of the pledge range, $50 (about £30 or AU$60) supporters get the sunlight concentrator box plus 10 feet of the light cord. Step up to $99 (about £65 or AU$120) and you get 5 feet of cord plus a 3-foot rigid light rod that's great for under-counter or closet lighting. Up your pledge to $299 (about £190 or AU$360) or more, and you'll get 20 feet of the cord plus a specially designed lamp that takes the feed from the window box and turns it into an ordinary-looking light. All ship anywhere in the world.
YOU MIGHT ALSO LIKE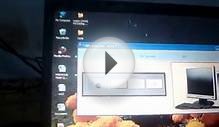 PC to PC data transfer through optical fiber cable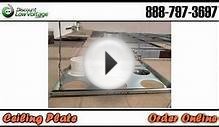 Running Cat5e, Cat6 and Fiber Optic Cable through Ceiling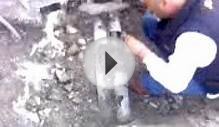 fibreoptic
Share this Post