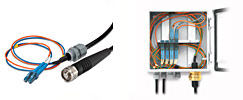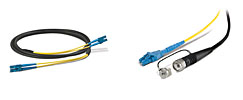 Products
Hybrid cables (Fiber and Power)
Jumper cables, feeder cables and trunk systems (multi-fiber)
Fiber distribution units
Indoor equipment jumper cable
Outdoor multi channel cables
(PreCONNECT® Tower Multi-Fiber System - TMFS,
PreCONNECT® Fiber Feeder Outdoor)
Accessories, e.g. cable clamps or rubber sleeves
Tools

Features
Pre-fabricated with up to 24 coded fibers
Tested glass fiber patch cords and trunks
Robust distribution units and multi-fiber cable
Pair coded cable which assures easy and error-free installation
High UV resistance of the cable sheaths
Waterproof installation in compliance with
IP 67
Fast and safe installation
PRIZM® Light Turn® - New Flyer! High-Speed Fiber Optic Transmission - directly at the PCB
No more limitations from PCB copper strip lines
Constantly increasing bandwidth requirements in all areas of communication and computing are putting greater demands on networking I/O equipment. Current edge-mount copper or fiber interfaces are at their limits. Embedded parallel-optics have become the solution of choice to meet these demands.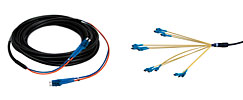 High-performance routers, switches and computers have already utilized this technology for a decade.
Rosenberger: First manufacturer of MTP® cabling systems in Europe guarantees highest level of availability, outstanding product and service quality.
Embedded opto-electrical modules, optical engines, utilize parallel-optics transmitter and receiver arrays. For optimum signal integrity, thermal management, I/O consolidation and EMI/ESD, the opto-electrical modules are directly mounted close to the processors at the PCB. Parallel-optic links can complement electronic signaling in parallel lanes like XAUI und PCIe.
Parallel optics applications:
links between nodes of super-computers
switches in international internet gateways
data centers
central offices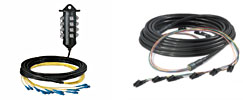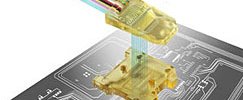 YOU MIGHT ALSO LIKE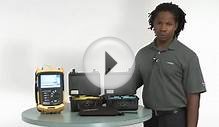 How to Select a Fiber Optic Access Jumper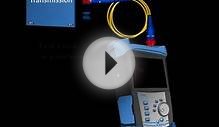 Jumper Cable - EXFO animated glossary of Fiber Optics
SC-LC OM3 Fiber Optic Patch Cable (Fiber Jumper)
Share this Post