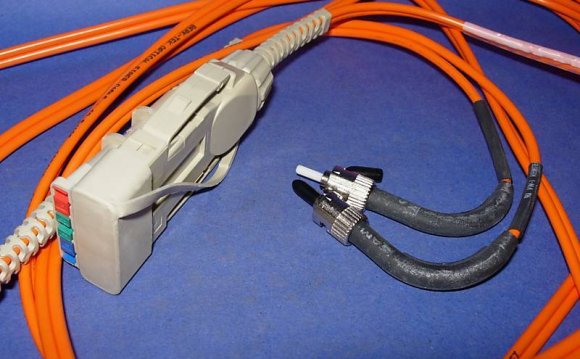 Berk-Tek is well positioned in the Fiber Optic and UTP Copper product lines to serve the LAN, Data Center and Security markets. The opportunities for innovation continue as demands for higher data rates increase. Network speeds transitioning from 100 Megabit to 1 Gigabit to 10 Gigabits per second create opportunities for new products and solutions. Customers consistently recognize Berk-Tek's excellence in quality and service as key differentiators from the competition.
By combining our nationwide supply chain, a local support network and top-notch manufacturers like Berk-Tek, Graybar is there to make sure you can feel confident when you flip the switch on your next project. Contact your local Graybar office today and give a sigh of relief. We're here to help.
Berk-Tek has recently introduced a completely new way to measure network infrastructure performance. The Converged Application (CA) Score is a measure of how well network infrastructure performs under the stress of converging real-world applications. Read more.
When customers said that what they needed were ways to increase efficiency and reduce waste, Berk-Tek took that feedback and turned it into the new smartPAK.
As more and more applications are being added to your network, how can you be assured that your copper cabling system can run simultaneous data, voice, video and power (PoE) efficiently? Berk-Tek responds with expanded testing procedures and results that show that cable does make a difference.
The Berk-Tek Leviton Technologies alliance joins two leading network infrastructure experts. The combined strength of Leviton's extensive connectivity portfolio and Berk-Tek's high-performance cable creates the industry's premier copper and fiber end-to-end solutions.
Berk-Tek Leviton Technologies announced a new fiber optic cabling system with the ability to transmit 40/100GbE signals out to an unprecedented 300 meters when using standard 40GBASE-SR4 or 100GBASE-SR10 transceivers.
The Berk-Tek Webinar: Reaching Beyond the Distance and Performance Boundaries of the LAN, presented by industry experts Mike Connaughton and Jim Frey, will provide an insider's look at best practices for reaching beyond the distance and performance standards of the LAN without sacrifice or peace of mind.
Berk-Tek's new LANmark™-XTP, offers the smallest diameter in a 6A construction at 0.275" and superior noise cancelling tape, provides the highest alien crosstalk (AXT) margin performance over traditional UTP cables designed for 10 Gigabit applications.
Learn simple and efficient cabling practices to maximize data center optical performance, rack and pathway density and cable management.
Rebecca Cressler of Berk-Tek explains how their OneReach System, comprised of power injection devices, cable assembly and remote PoE ports, can save you installation time.
As more devices and applications join the IP world, dBs alone are no longer the best measure of network performance. Network performance metrics must now use application-specific tests and measures to ensure that ALL the services being provided are well delivered. This webinar will explain what these measures are and why they are significant for your network.
new website http://terrakolor.ru/
YOU MIGHT ALSO LIKE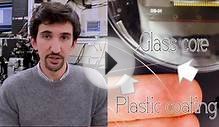 How Do Optical Fibers Work?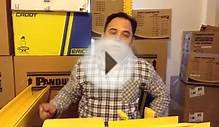 Ducto Amarillo para Fibra Optica, Fiber Optic Yellow ...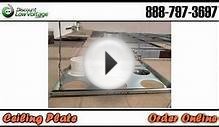 Running Cat5e, Cat6 and Fiber Optic Cable through Ceiling
Share this Post