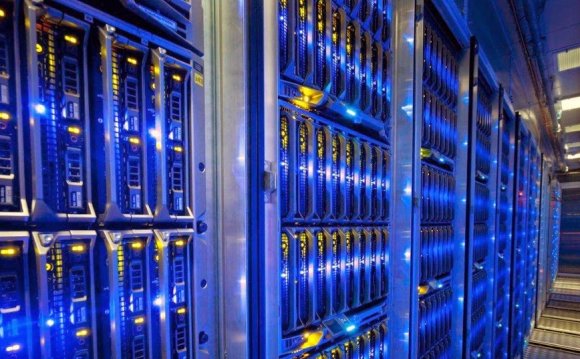 Along with a detailed Assessment and Planning engagement, DataVox can plan and design a structured cabling system that will allow your business to cost effectively plan, install, and manage the complex cable infrastructure required by today's networks.
Cable Testing & Certification
DataVox also provides cable testing and certification services. Every DataVox cabling system is installed to meet Category 5e and Category 6 and 6A performance standards. These standards insure that your network cabling can accommodate the bandwidth requirements of today's100Mbps Fast Ethernet as well as tomorrow's faster technologies.
DataVox offers a full range of structured cabling services. Our design services include:
UTP Cabling Category 5e, 6 and 6A Copper Solutions
Multimode and Single Mode Fiber Optic Systems
Coax Cabling
Horizontal Cabling Systems
Backbone Distribution Systems
Horizontal and Backbone Cabling Pathway Systems
Telecommunication and Equipment Rooms
Fire-stopping and Grounding and Bonding Systems
Testing and Certification to TIA\EIA & BICSI Standards
Extended Warranties on installation
AutoCAD Documentation
BICSI – RCDD Designation

Every RCDD has successfully completed and passed an extensive exam on the fundamentals of telecommunications distribution design. All RCDDs have a minimum of two years of distribution design experience. BICSI-credentialed ITS professionals must keep their knowledge current to maintain their designations. RCDDs are required to renew their credential every three years by earning 45 hours of continuing education and attending at least one BICSI conference. There they share knowledge and experiences with their industry peers and learn about industry updates. Continuing education can also be obtained by attending BICSI or industry-related courses that focus on the latest techniques in telecommunications cabling design.
YOU MIGHT ALSO LIKE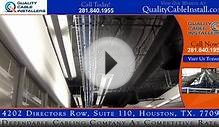 Network Cabling Services Houston, Texas (TX ...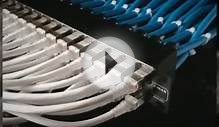 Network Cabling Services Houston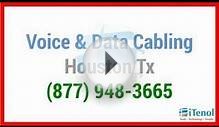 Houston Network Wiring - 877-948-3665 - Data Cabling Houston
Share this Post