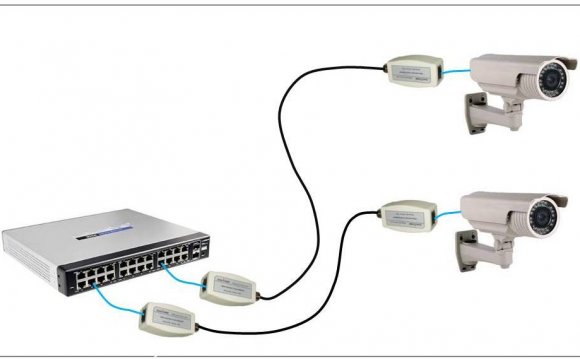 Introduction
At a Glance
Product
Summary
Two-adapter kit that uses your TV coax to extend a 10/100 Ethernet network
Pros
• ~70 Mbps maximum for a single TCP/IP stream
• ~140 Mbps for multiple streams
• Unaffected by RF and powerline noise
• Low latency (ping time)
Cons
• ~70 Mbps maximum for a single TCP/IP stream
• Doesn't work with satellite TV
• Doesn't appear to prioritize media over data
Ever since Entropic went public about four years ago with its MoCA Multimedia over Coax technology for using TV coax to extend Ethernet, I have been trying to get my hands on product to test. Each year I would show up at the MoCA booth at CES to ask for product to evaluate and each year come away with nothing.
I really thought I would be writing this piece two years ago, when Actiontec announced its ECB1500 MoCA to Ethernet adapter to go along with its MI424WR router, which was one of the first to be deployed for Verizon's FiOS service. But Actiontec never came through with product for me to test, although I hear that they have shipped it via service providers.
Then I thought last year would be the year, when D-Link announced its DXN-221 Coax Ethernet Adapter Kit. But 2008 came and went, with no DXN-221. D-Link then re-announced the DXN-221 at January's CES, but then said they have decided to not put the product into retail.
Which brings me to NETGEAR, who finally came through with the MCAB1001 MoCA Coax-Ethernet Adapter Kit for me to review and appears to be going to actually ship it.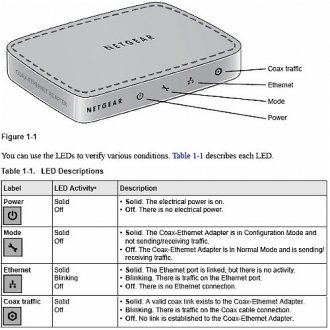 The reason for this quest is that both powerline and wireless LANs—even draft 802.11n—have proven inadequate for reliable HD video streaming and online gaming. While some people had success with both technologies, there are plenty of others who have tried them and found them wanting.
MoCA's advantage has always been its coax-cable transmission medium. A coax cable is a shielded, controlled impedance electrical environment, which is exactly what you want for high-speed data transmission. And while it is not terminated like 10Base2 for optimal high-speed signal handling, RG6 coax is a hell of a better transmission medium than your home's power line wiring or the interference-laden 2.4 GHz radio band.
MoCA doesn't work with satellite TV
More correctly, NETGEAR says that the MCAB1001 kit won't work with satellite TV installations. The reason is due to the frequency bands that MoCA, cable and satellite TV use (850-1550 MHz). MoCA actually can be configured to work with satellite TV installations. But it is not an exercise that the average consumer could pull off, hence, NETGEAR's "no satellite TV" position.
It can work through splitters
The MoCA FAQ says that "MoCA can work effectively through a significant number of splitters". It also says that it can work backward through splitters and from output to output. It won't work backwards through amplifiers, however.
It works through a lot of cable
The MoCA FAQ quotes 100 Mbps "at distances of more than 300m". I believe 'em on the distance. But the throughput numbers, like all that vendors quote, is squishy.
You don't need to use RG6 coax
The MoCA FAQ says "if you can receive a TV signal from the outlet, it can support MoCA". But if you have a long run of cheap RG58 with lots of stubs and corroded / loose connections, you probably won't get maximum throughput.
16 nodes maximum
MoCA 1.0 supported only 8 nodes. But 1.1, which the MCA1001 is certified to, supports 16.
Product Overview
Like powerline adapters, the MCA1001 (that's what the actual adapter is called) isn't too complicated. Figure 1 from the User manual shows the front panel indicators.
Figure 1: MCA1001 Front Panel
While Figure 2 shows the back panel. Note the two built-in coax connectors so that you don't have to provide a splitter.
Figure 2: MCA1001 Rear Panel
The Ethernet port is 10/100 Mbps Auto MDI/X, not gigabit, even though the max data rate spec'd is 270 Mbps. You'll see why in the Performance section later. NETGEAR has thoughtfully included an actual button so that you can kill all of the front panel lights.
The other (Mode) button is used to put the adapter into Configuration mode. I found this annoying, since it means you can't look at statistics while the adapter is in operation. You also have to be directly plugged into the adapter, with the Mode button set to Configuration mode in order to access an MCA's built-in admin web server.
You don't have to access the admin pages to get up and running, though. All I did to run my initial tests was to connect one of the two 1 M RG6 coax cables in the kit from Coax In to Coax In on the two adapters, connect one adapter to my LAN's switch (and DHCP server) and the other to a test computer. After less than a minute, the Ethernet and Coax Traffic LEDs lit up on both adapters, my computer obtained a DHCP lease and I was up and running. If you want, however, you can set up an Encryption key (12 to 17 numbers only) on the adapters to ensure your privacy.
YOU MIGHT ALSO LIKE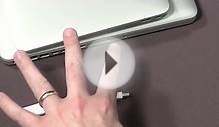 Apple Thunderbolt to Gb Ethernet Adapter + Benchmarks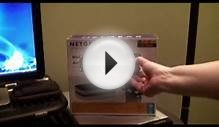 How to turn any coaxial cable outlet into a fast ethernet ...
Share this Post